Red/yellow/green Italian apples
RED DELICIOUS
GALA
FUJI
BRAEBURN
MORGENDUFT
GOLDEN DELICIOUS
GRANNY SMITH
RED DELICIOUS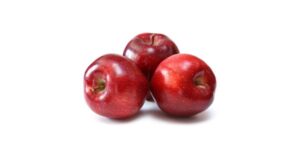 Features: 
Ownership and Use
Rich in carotene and vitamin A; has a protective effect on the cardiovascular system.
Taste
Sweet and deliciously aromatic; lightly scented.
Pulp
Melting, juicy and very fine; Crisp.
Aspect
Striped red to dark purple surface coloration on yellow-green background coloration; thick, shiny skin; elongated truncated cone shape with 5 pronounced humps; medium-large to large; yellow-cream pulp.
Intersection
Delicious mutation, 1921
Harvest month
Early September
Availability
From the beginning of September to June
With a sweet and crunchy flavour, these Italian apples are the most requested in the world, not only for their strong taste, but also for their many beneficial properties.
GALA
FUJI
BRAEBURN
MORGENDUFT
GOLDEN DELICIOUS
GRANNY SMITH

RED CHIEF
ROYAL GALA
JONA PRINCE
IDARED
RED CHIEF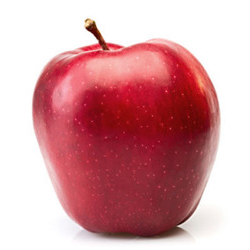 The Red Chief apple is sweet and juicy, has very low acidity and a deep red colour. The harvest is done manually starting from September.
It is the most common fruit in temperate climate zones, resistant to cold and spring frosts because it flowers in mid-April. For good flowering it needs a good number of hours of winter cold. In Italy it can be grown in all regions. The varieties are numerous, they are grown in all soils except clayey ones.
Old American variety.
Medium vigor tree with high and constant productivity.
The fruit is large in size and dark red in colour, the pulp is white, firm and sweet, with excellent organoleptic qualities.
It ripens in mid-September. Good conservation.
ROYAL GALA
JONA PRINCE
IDARED

PACKAGING


We are aware of the typical delicacy of this fruit, which is why we take the utmost care in packaging, using sponges and mats to protect and preserve the quality and integrity of our grapes in the best possible way.
We usually pack in 5, 7 and 8 Kgs in bulk or carry bags and clamshell punnets. Nava uses cartons, wood or plastic boxes according to the specific customer's needs.
In line with the need for greater attention to the environmental impact that we see growing in our customers and markets and that Nava has always shared, we are also developing a line of eco-sustainable packaging aimed at limiting waste and reducing environmental impact.